Thoughts and Peace
Peace of mind is one of the beautiful jewels of wisdom. "Blessed is the man who finds wisdom…Her ways are pleasant and all her paths are peace" (Proverbs 3:13, 17).  Calmness or peace go hand in hand and there can be no other way.  The way of peace and wisdom also leads to blessings.  It's the result of long and patient effort in self-control. Self-control comes by submission to the Spirit.  Its presence is an indication of mature experience, and an advanced knowledge and understanding of the laws and operations of thought.
A man becomes calm to the degree he understands how the inner world of thought influences the outer world of circumstances, through cause and effect. He stops complaining and worrying but remains peaceful.  For a man reaps what he sows (Galatians 6:7).
The peaceful man, knows how to adapt himself to others.  In turn, they admire his spiritual strength, and believe they can learn from and rely upon him.
Paul related this very principle.  He applied it to evangelism, but it can be applied to any endeavor.  "I have become all things to all men so that by all possible means I might save some" (1 Corinthians 9:22).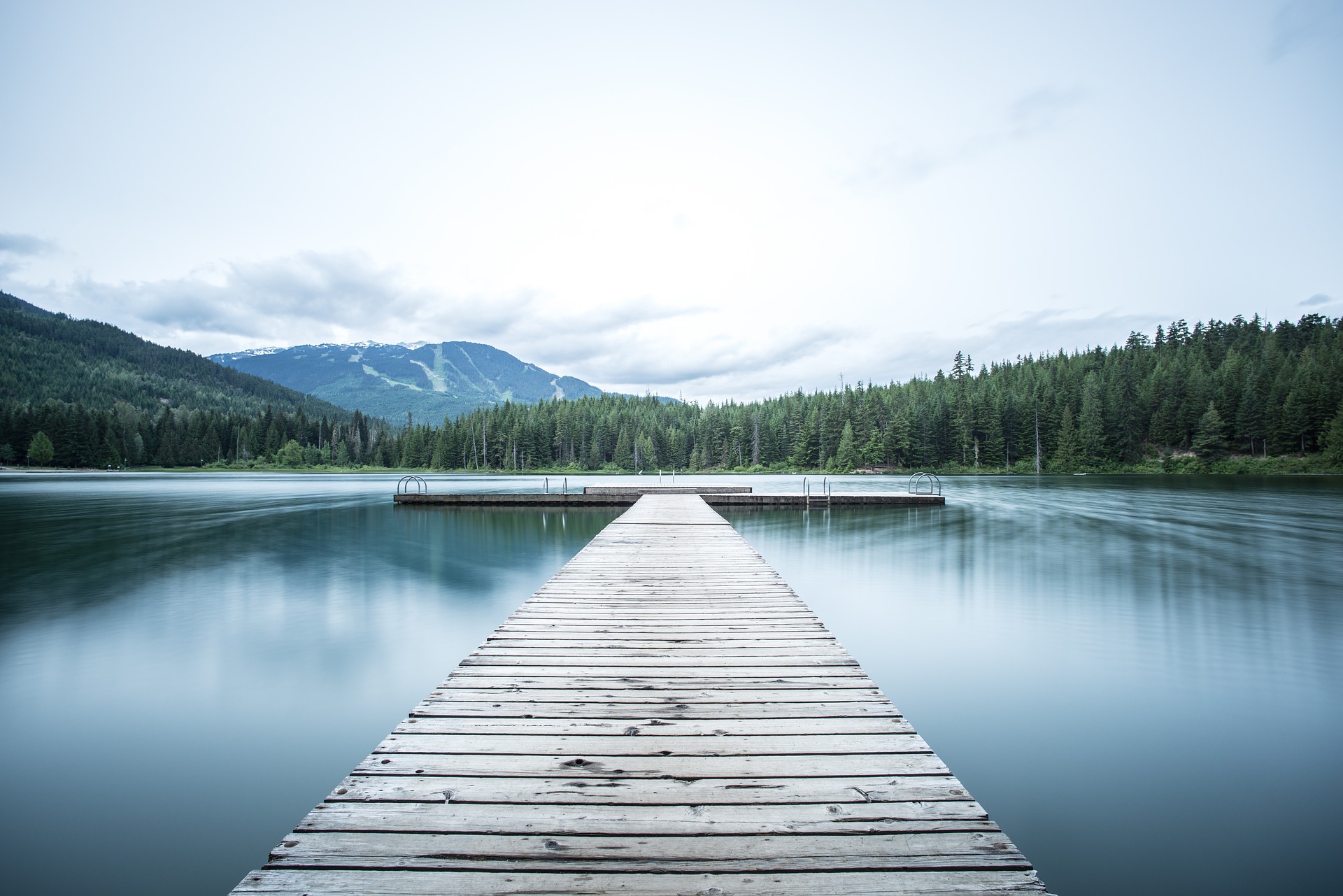 The more calm a man becomes, the greater is his success, influence, and power for good. Wisdom and peace go hand in hand with success.  The man who has wisdom and peace can't help but have success, because he has learned to govern himself and to deal with others.  "Blessed is the man who finds wisdom, for she (wisdom) is more profitable than silver and yields better returns than gold.  In her hand are riches and honor" (Proverbs 3:13-16). 
The business person will find his business prosperity increase as he develops greater self-control and calmness.  People will always prefer to deal with a man who is calm and composed.  
The strong, calm man is always loved and revered. He is like a shade-giving tree in a thirsty land or a sheltering rock in a storm. "Who does not love a tranquil heart or a sweet-tempered, balanced life? It does not matter what the circumstances are for those who possess these blessings.  They are always sweet, serene, and calm. That exquisite poise of character, which we call serenity is the last lesson of culture and the fruitage of the soul. It's precious as wisdom, more to be desired than gold—yes, even fine gold.  How insignificant the desire for money looks in comparison to a serene life—a life that dwells in the ocean of truth, beyond the reach of storms, in Eternal Calm!
Money has no significance in reality with peace, along with wisdom. As the writer of Proverbs says about wisdom; "…she is more profitable than silver and yields better returns than gold" (Proverbs 3:14).  Money is fleeting, yet wisdom lasts forever.
"How many people we know who make their lives unpleasant, who ruin all that is sweet and beautiful by explosive tempers.  They lose their poise and make bad blood! It is a question whether the great majority of people ruin their lives and mar their happiness by lack of self-control. How few people we meet in life who are well balanced, and have poise, which is evidence of a perfected character!
Yes, humanity surges with uncontrolled passion, and uncontrolled grief.  It is blown about by anxiety and doubt. Only the wise man, whose thoughts are controlled and pure, makes the winds and storms of the soul obey him.
All of these are works of the flesh; a life devoid of life and the Holy Spirit.  Jesus is called the prince of peace.  Yet, He also grew in wisdom.  While He grew in wisdom, He also kept increasing in "stature and favor with God and men" (Luke 2:52).
Storm tossed souls, wherever you live and whoever you are, or no matter what conditions you live with now, know this: In the ocean of life the islands of Blessedness are smiling.  The sunny shore of your standard of excellence anticipates your coming. Keep your hand firmly upon the helm of thought. In the barking of your soul reclines the commanding Master. He only sleeps; wake Him. Self-control is strength. Right Thought is mastery. Calmness is power.
Seek God.  For apart from Him you can do nothing.  As you develop your relationship in Christ, you will grow in stature and favor with both God and men.  You will also develop correct thought as you focus on those things above and not on those things below (Colossians 3:2).
You will be transformed through the renewing of your mind (Romans 12:2).  In time, you will develop calmness through the fruit of the Holy Spirit, which is "love, joy, peace, patience, kindness, goodness, faithfulness, gentleness, and self-control" (Galatians 5:22-23).
Say unto your heart, "Peace, be still!"