Ready to Breakthrough to Your Kingdom Destiny ?
"For I know the plans I have for you," declares the LORD, "plans to prosper you and not to harm you, plans to give you hope and a future."
Jeremiah 29:11
I can help you develop a deeper personal relationship with God, tap into the power of the Holy Spirit and apply life-changing principles found in the Bible so you can discover and fulfill your calling and destiny
Discovering and Living Your Kingdom Destiny
Did you know Jesus didn't come preaching salvation alone?   He came to preach a Kingdom.  The Kingdom of God is manifesting now, within you.  It's not something that's coming in the distant future.  Yet many believers have difficulty in having Kingdom principles "work" for them. That's because they haven't changed their paradigm or pattern ( "Do not conform to the pattern of this world, but be transformed by the renewing of your mind. Then you will be able to test and approve what God's will is--his good, pleasing and perfect will." ... Then you will learn to know God's will for you, which is good and pleasing and perfect." Romans 12:2) 

Every believer in Christ also has a destiny to fulfill.  It may or may not be to preach the gospel behind a pulpit.  But you have a calling nevertheless.  God needs businesspeople, teachers, lawyers, artists, scientists, politicians and more to represent His Kingdom in Society.  
God has given you a destiny.  Your destiny involves living your life supernaturally, according to Kingdom principles, hearing His voice and discovering and fulfilling your calling. 

God loves you and has great plans for you.  He has plans for you to impact your sphere of influence for the Kingdom of God
. Hear God
. Discover Your Destiny
. Faith
. Prosperity
. Healing
. Kingdom Principles
. Prophetic
The Power of Your Subconscious Mind
Did you know God hasn't called you to only salvation but transformation?  Yes He has. We are told in the Bible that this can only be accomplished by the renewing of your mind.
Romans 12:2 says, "Do not be conformed to this world, but be transformed by the renewing of your mind, that you may prove what is that good and acceptable and perfect will of God." This verse is a call to Christians to renew their minds and transform their thinking.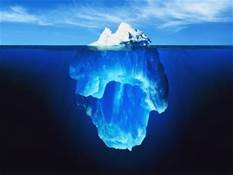 The Subconscious Mind
One way you can do this is t…
What? I Can't Vote?
When you read the Bible, you'll see that scriptures often talks about a kingdom, specificially the Kingdom of God.  In America and other western democracies those scriptures are read but rarely understood.  Do you need to understand what a kingdom is in your day to day life?  Yes, you do.  This is particularly true if you claim to be a follower of Christ and part of His Kingdom.  Let's take a look at a Kingdom  as opposed to a democracy.   
A close study of the roots of western democracy will r…
Follow These for Success
Sometimes there's frustration among those trying to walk out their destiny and calling in Christ.  Perhaps you've experienced it as well.  
The first thing you need to understand is, oince you've received Christ, you are now  a citizen of and live in a Kingdom, the Kingdom of Heaven.  This is a real Kingdom.  You live in it now.  The full manifestation of that Kingdom will occur when Jesus returns.  But you live in that Kingdom now. 
It's not a physical Kingdom, but a spiritual Kingdom.  It's …