As A Man Thinketh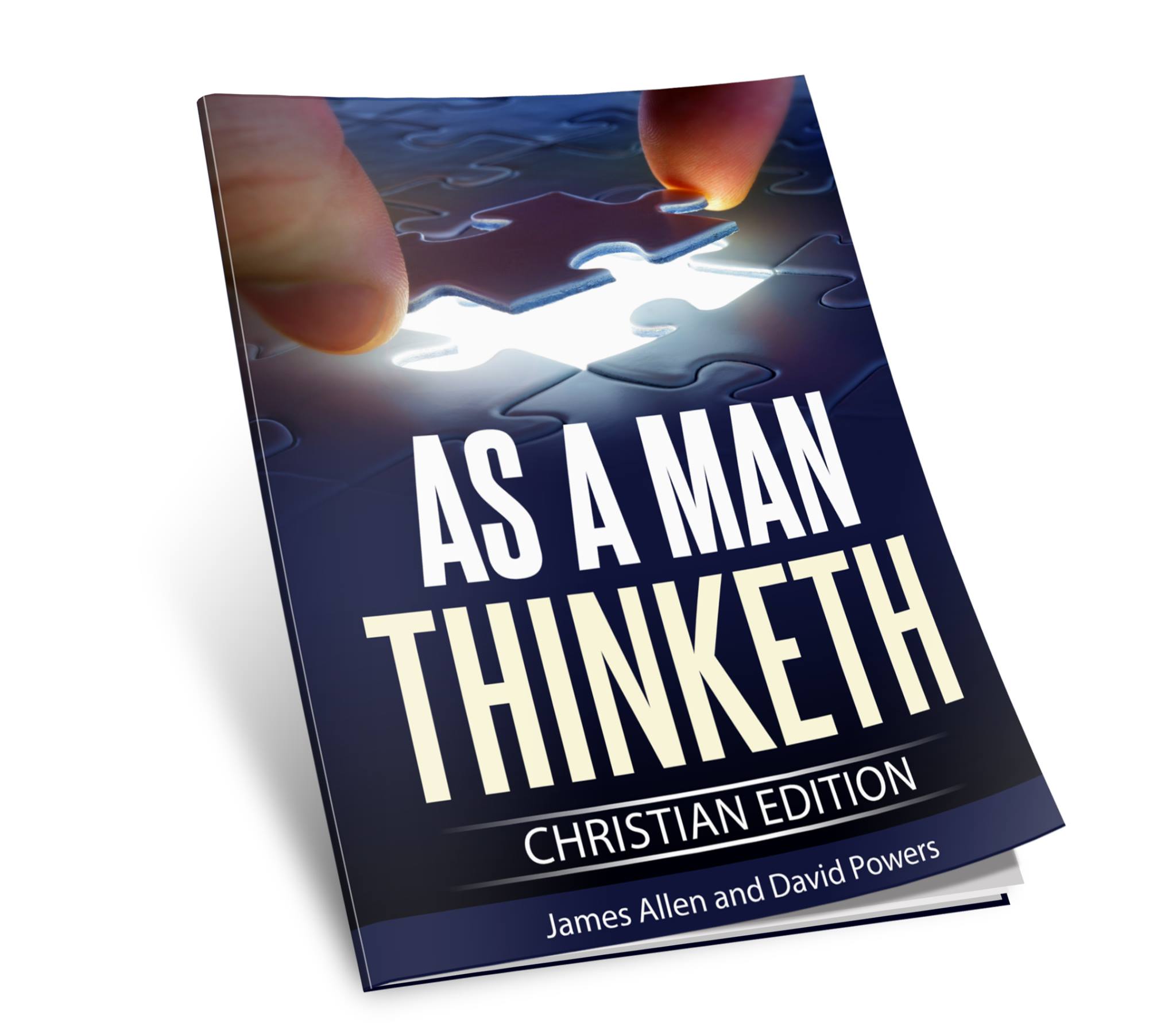 I have a new book I'm excited about, coming soon to Amazon.  It's called "As A Man Thinketh", by James Allen.  This is a book originally published in 1914.  This new edition I've put together, is a Christian edition of the book.  Your thoughts do help to create your reality, both in a negative way and a positive way.  This book gives Biblical insights for the believer, regarding the impact your thoughts have on your life.  The following describes a bit more what the book is about. 
"Jesus told us "The good man out of the good treasure of his heart brings forth what is good; and the evil man out of the evil treasure, brings forth what is evil; for his mouth speaks from that which fills his heart…and those defile a man" (Luke 6:45, Matthew 15:18)." 
"The vision that you glorify in your mind, the ideal that you enthrone in your heart…this you will build your life by.  This you will become." 
James Allen's "As a Man Thinketh", is widely considered the greatest personal development
book of all time.  This book offers keys to personal responsibility and freedom and how your thoughts contribute to determining your reality.  
Whether you realize it or not, hidden beliefs shape your character, health, appearance, circumstances and destiny.  Allen develops fascinating connections between mind, body and action.  What you think influences what you become. 
"Do not be conformed to this world, but be transformed by the renewal of your mind, that by testing you may discern what is the will of God, what is good and acceptable and perfect" (Romans 12:2 ESV). 
We are born from above by the Spirit, but transformation comes though the renewed mind.  It is the renewed mind that keys into the truths of the Kingdom of God.  The truths taught by James Allen, were also taught by ancients, such as Jesus, Paul and King Solomon.
This edition of "As a Man Thinketh", with updated language, is written specifically for the body of Christ or for those interested in learning more about what Christianity and the Bible is about. In addition to James Allen's writing, this book shows what scripture says regarding thoughts and how they affect your life.  What and how you think, along with hidden beliefs you hold are large factors in determining how much you grow in Christ.
This book shows how, in partnership with the Holy Spirit, you can master your thoughts to create the life God has destined for you.  Otherwise, you'll drift through life unaware of inner forces that can keep you stuck in failure and frustration.